Hugo Fernandez Quintet
"Naualli"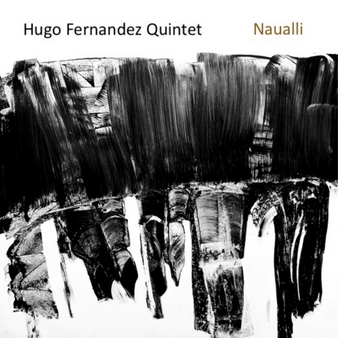 New Release
STREET DATE: September 25, 2018
RADIO ADD DATE: September 18, 2018

Hugo Fernández, Komponist und Gitarrist, lebt in Berlin, Deutschland. Geboren wurde er in Mexico City und lebte dann 12 Jahre in Madrid. Er hat einen Bachelor vom Berklee College of Music (Boston) und ein Master-Diplom in jazz von der University of New Orleans.

"Naulli" enthält 7 Originalkompositionen, in denen der Jazz mit anderen Genres vermischt ist: Pop Rock, klassische Musik und der Klang der "Músicas Mundo". Die Formation des Quintetts ist eine Kombination aus dem Besten der spanischen Szene. Sein letztes Album "Cosmogram" wurde vom Downbeat Magazine und RollingStone als eines der Besten des Jahres 2015 ausgewählt.

Hugo Fernández (guitar and compositions)
Ariel Bringuez (saxophones)
Tomas Merlo (electric bass)
Julián Sánchez (trumpet)
Marc Miralta (drums)


Hugo Fernández, Composer and guitarist, that lives in Berlin, Germany. Native of Mexico City and Madrid for 12 years. He has a Bachelor in Music from Berklee College of Music (Boston) and a Masters Degree from the University of New Orleans.

"Naulli" contains 7 original compositions in which jazz is mixed with other genres such as: pop rock, classical music and the sound of the ¨músicas of mundo¨ The formation of the quintet is a combination of the best of the Spanish scene. It is worth mentioning that his previous album "Cosmogram" was selected by Downbeat Magazine and RollingStone as one of the best of 2015.